Learn with Lorri in The Green Heart Gardens 
Seasonally,  we welcome guests to our Medicinal Herb Farm to learn about a variety of topics.  Lorri's experience and expertise is wide ranging, including education.  We hope you'll join us soon for a day of connection, learning, and growing.
Come and see 50+ herbs commonly used in Natural Remedies.  See how they grow in their natural environment, which plants like to grow together, which plants make good companions.  Learn how to grow, harvest and process them in an Organic and Regenerative way.
July 9th, 1-4 pm
Green Heart Gardens, Candler, NC
Cost: $35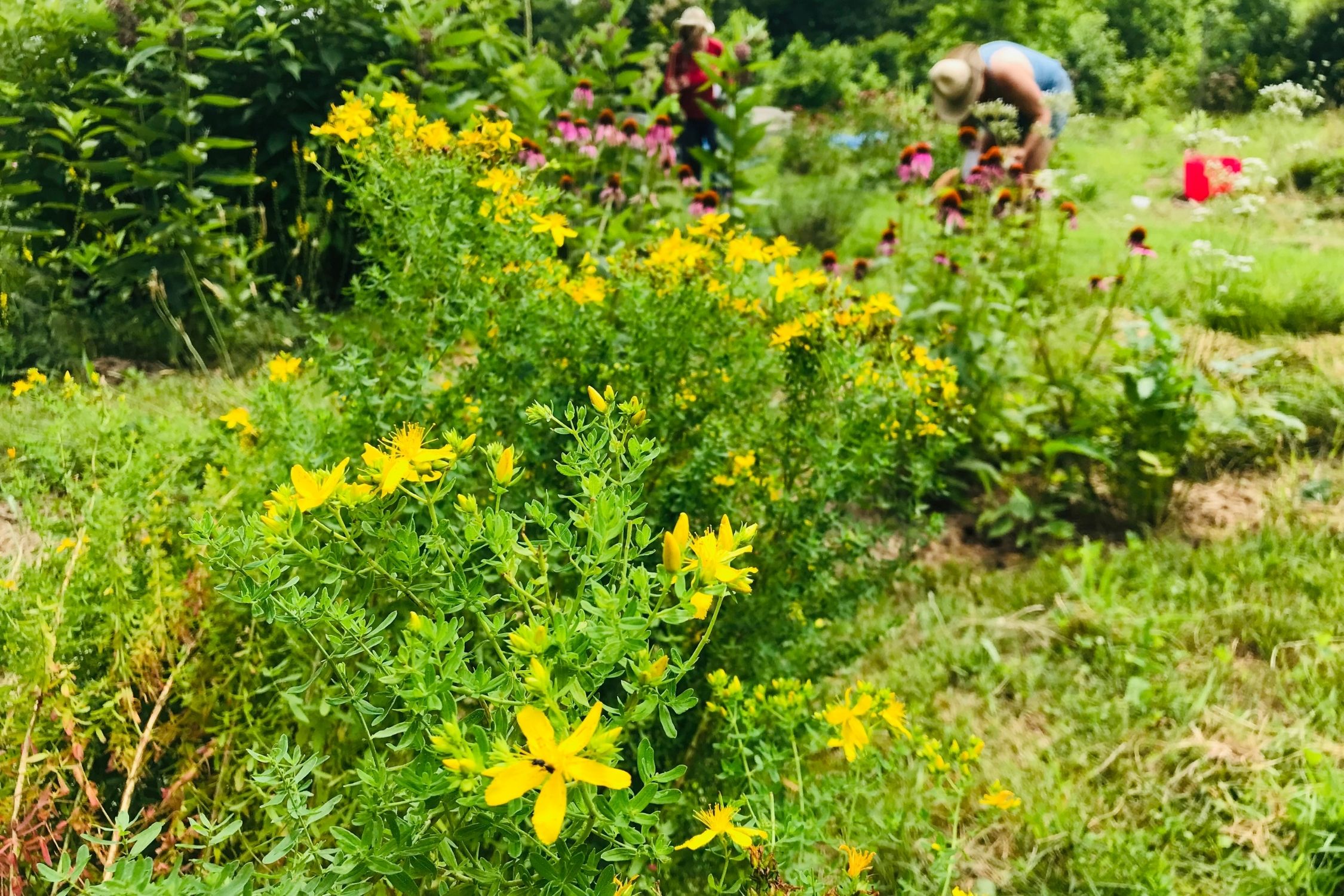 CURIOUS ABOUT FUTURE CLASSES AND EVENTS?
Subscribe & We'll keep you updated!
By signing up to our monthly mailing list you are welcoming the latest news, preparations and savings directly into your inbox.
CAMPING IN PISGAH VALLEY, NORTH CAROLINA
Hip Camp
Peaceful and privacy await you on our farm, pasture and woods, this working herb farm is a haven for rest and exploring. Our land was originally where the Cherokee grew their medicine.  Our farm is USDA Organic and we minimize the amount of chemicals used on it out of respect to the land. Situated 20 minutes from Asheville and 2 miles from the Blue Ridge Parkway, we are close to civilization and far from the everyday hustle and bustle. This is a great place to unwind in nature.  The frogs eat most of the mosquitos and the fireflies will provide the nightly entertainment.